Customize Your Directory To Fit Your Ministry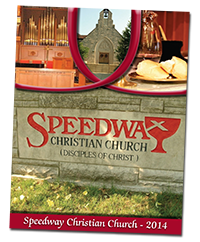 Our free directory program will assist you in expanding the social network of Christian people who want to grow in their relationship with God and one another. Our customizable features within our directories help you communicate the vision and goals of your ministry.
We'll be there to guide you through every step of the directory process. Simply choose from our various program options to find the style that best represents your ministry. Then, you will work with your Universal church consultant to create a custom directory, which will highlight your families and ministry.
Three options for designing your directory!
Express Program

Send your images and text. Our graphic designer will design your directory for you.
Pre-Design Program
Choose from our professionally designed templates and backgrounds to create your ministry pages.
Custom Program
Use a software program of your choice to create your own pages. We accept Photoshop, InDesign, Publisher, Illustrator & Acrobat.
We accept photos and digital images.
Our Directory Program Features:
How We Help You Get The Job Done:
Choose photography dates that work well in your ministry setting
Organize your program with the help of your church consultant
Utilize our promotional items for a successful program
Schedule appointments in church, online, and through our phone calling service
Select design and delivery options that work for you